Photos Of The 1970s
< back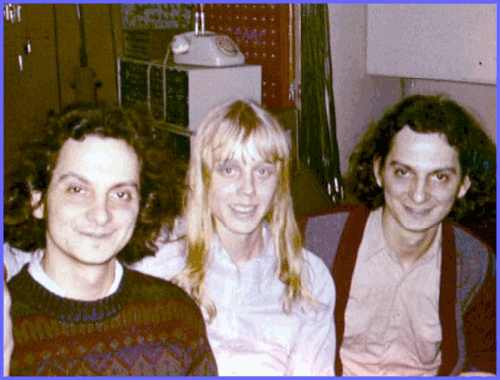 1976 - in Berlin with Haris and Panos Katsimixas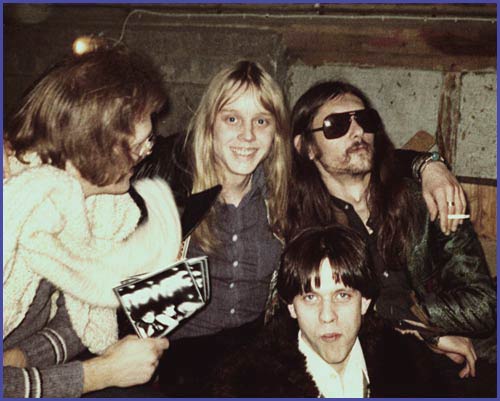 1976 - Halloween at Bob's Stage - Charly, John, Swinging Herby Pelikan, Mick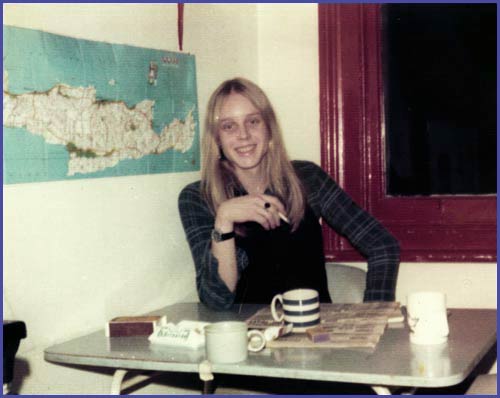 January 1976 - London - John's 25th birthday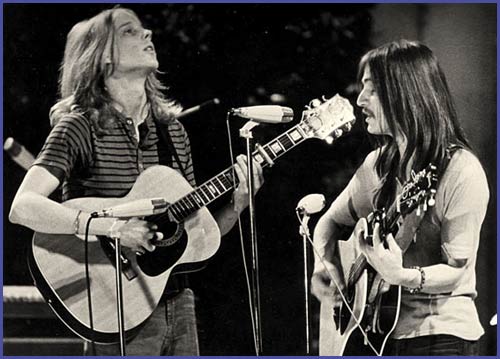 1972 - John Vaughan & Wayne Grajeda at the GOIN - Berlin, Bleibtreustrasse
Danny's Pan Club in Düsseldorf 1973.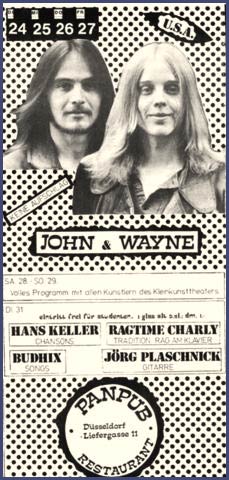 Same club with Wayne Grajeda Oct. 1972.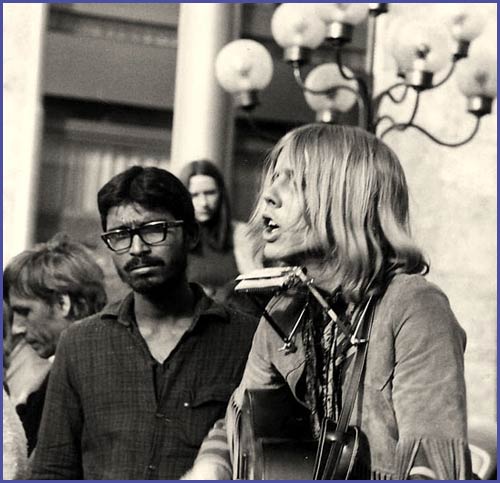 Busking in Munich 1971.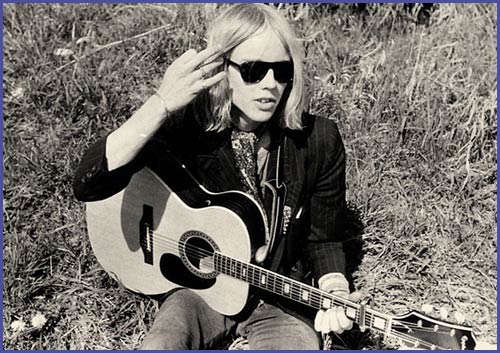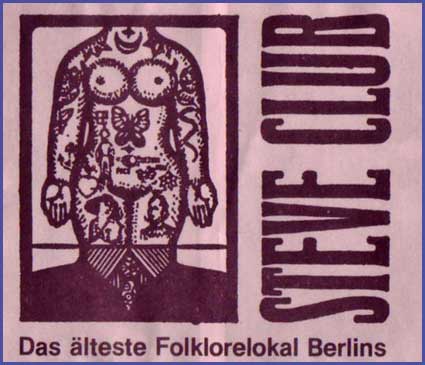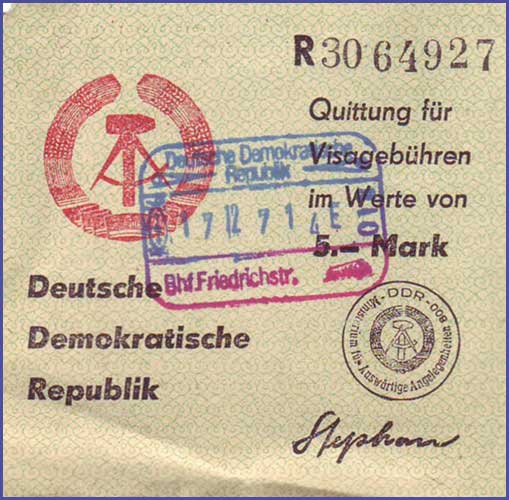 Visa for a day trip to East Berlin.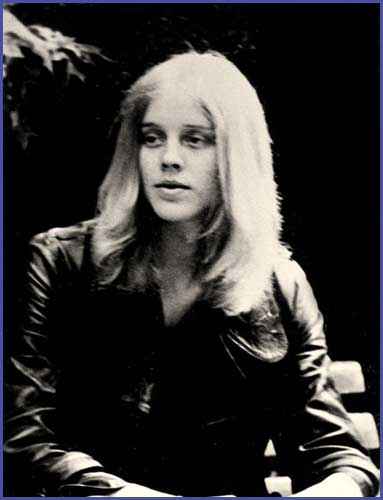 West Berlin, summer 1972.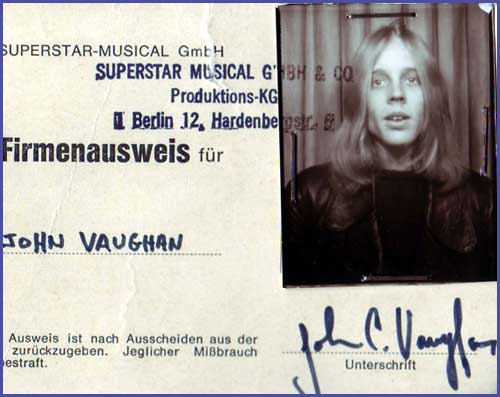 Company I.D. card for cast members of the

Jesus Christ Superstar Tour, Germany 1972.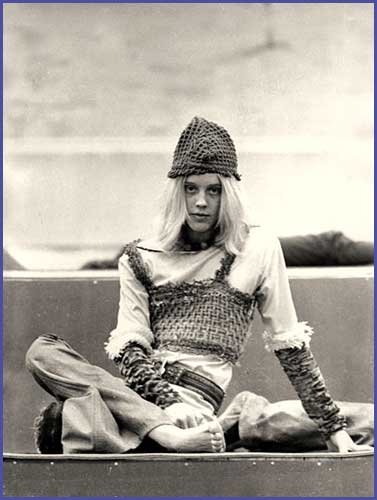 In the role of Simon Zealot, Jesus Christ Tour. The Deutschland Halle, West Berlin, April 1972.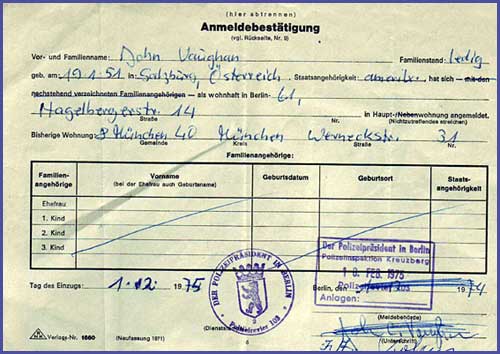 Resident permit from the German police.

Address: Hagelberger Str. 14 1- West Berlin- 61.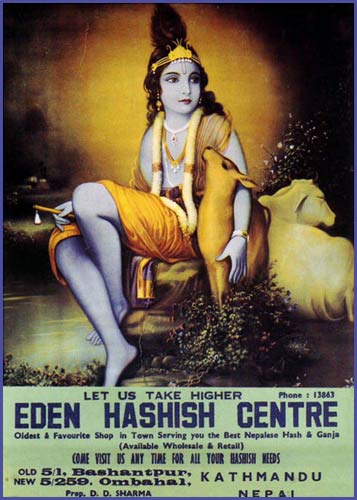 Postcard from a shop that really did exist in Katmandu

in the 60's & 70's. I know people that went shopping there!!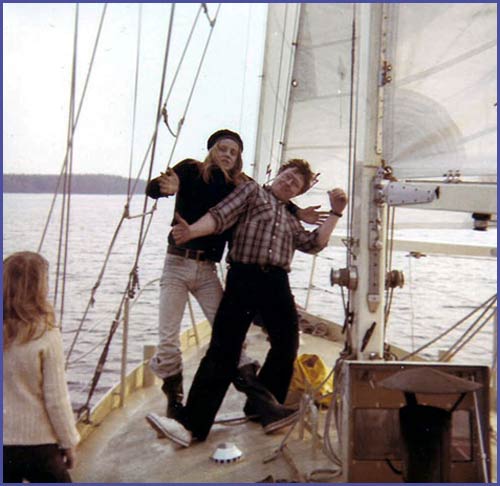 Sailing on the Wannsee with the "one and only" T.M. Fabian 1975.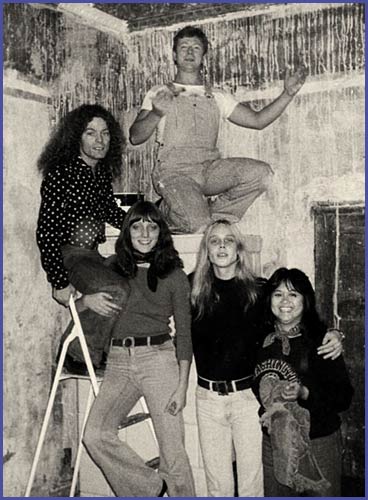 T.M. and his wife Marie take over the final residency of the apartment at Hagelberger Str. and renovate the place. Also present, Hagelbergerette Sonja, and Hagelberger Jesse. September 1975.
With Olaf Kübler in Munich 1971.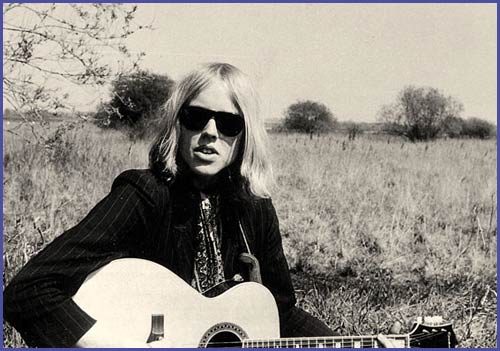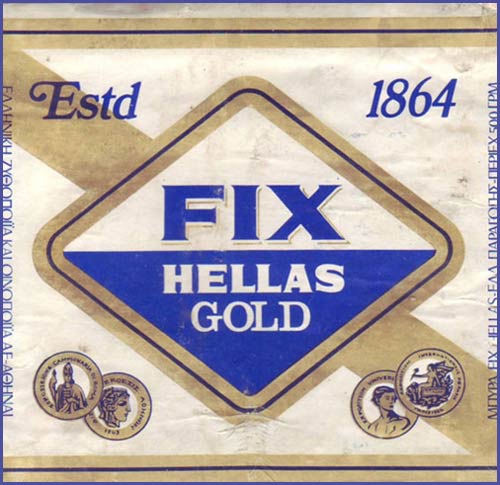 Great Greek beer! Palaiochora, Crete, springtime 1975.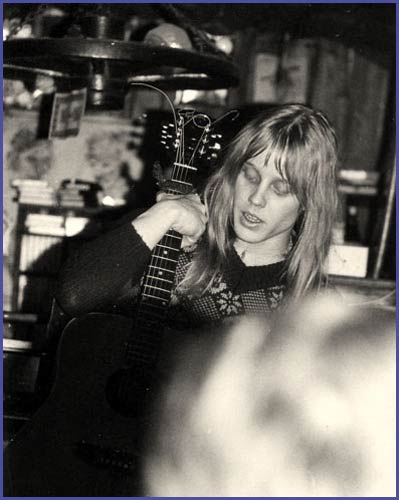 Somewhere in Germany 1976.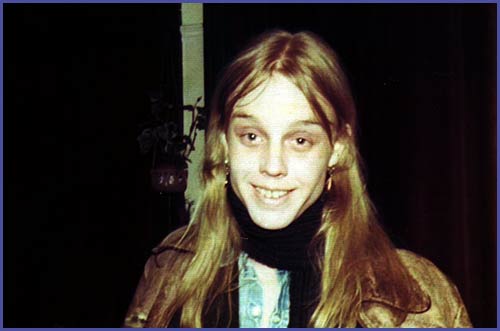 London 1975.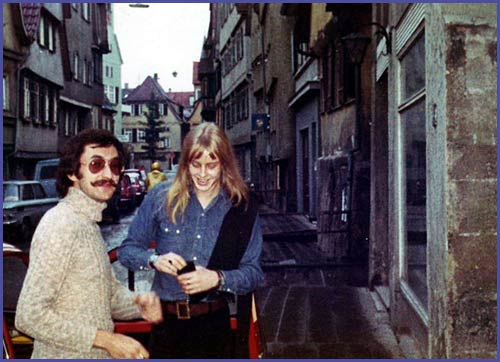 On tour with French singer Jean Pierre 1976.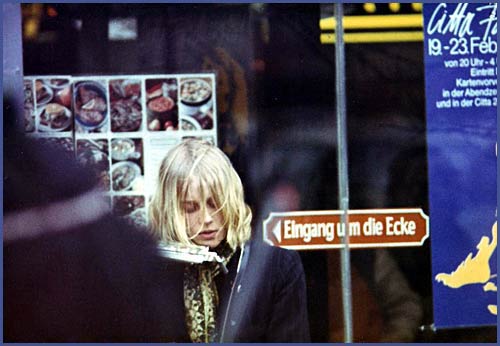 Busking in Munich Dec. 1970. It was COLD !!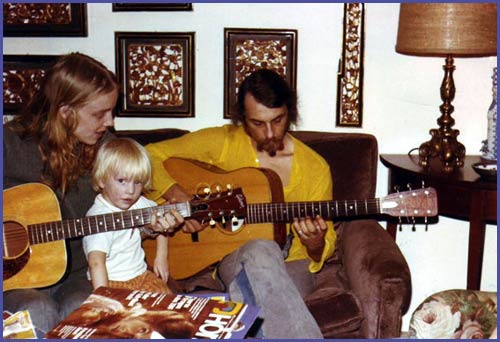 With Klaus Weiland and my nephew, Christopher. Munich 1973.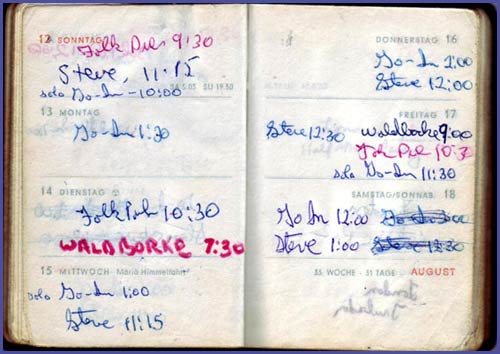 My gig book from 1974. 16 gigs in one week! At that time, West Berlin was an

amazing place to play music. If you had a booking for 1:00 in the morning, you usually got on stage about 3:00. This went on night after night for years in the 70's.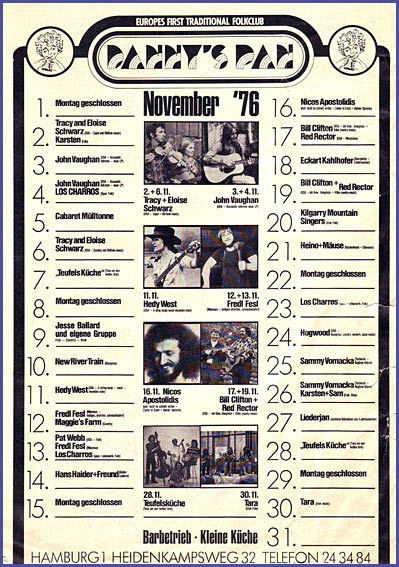 Danny's Pan Club Hamburg , 1976. A cool club to play!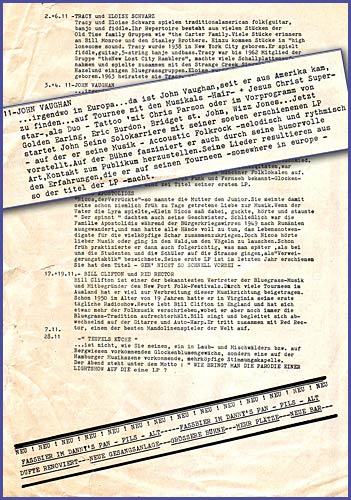 Munich 1970.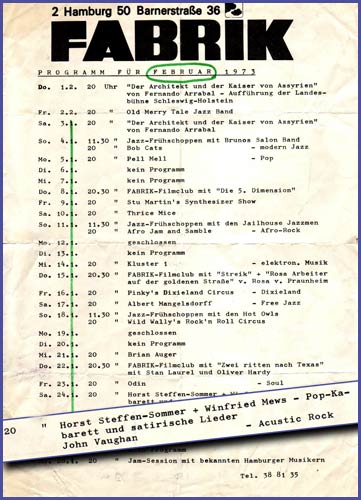 Hamburg 1973.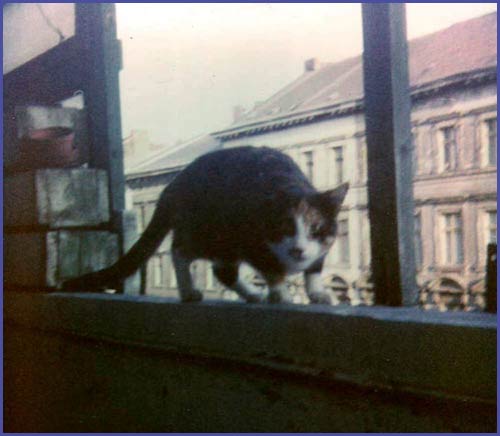 Mietze Katze on the balcony at Hagelberger Street. Spring 1975.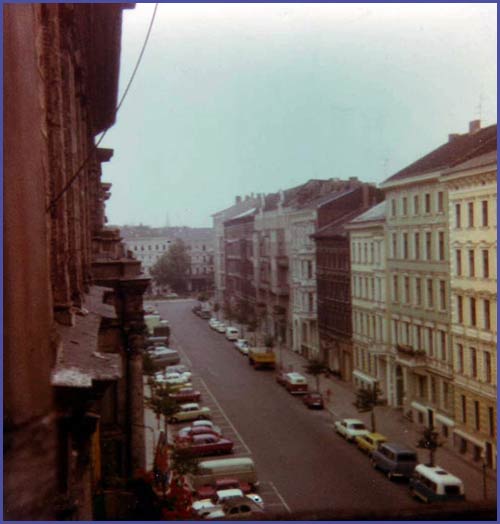 The view from the Hagelberger Street balcony 1975.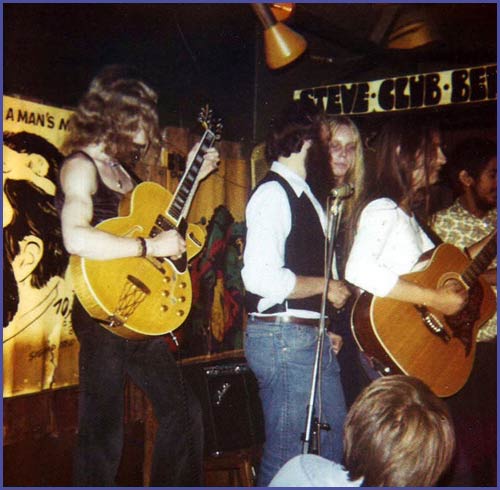 T.M. Fabian Benefit Concert. Steve Club, West Berlin 1975.
Munich 1971.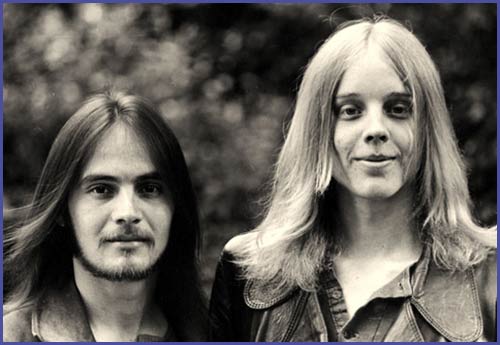 With Wayne Grajeda. West Berlin, summertime 1972.
The legendary photo for the cover of my 1976 debut LP "Somewhere In Europe". It was taken in the summer of 1975 by a hippy photographer from Iceland named Stukla. I met him in Crete, and told him if he ever got to Berlin, he could stay at Hagelberger Street. Two months later, coming home from the clubs at 4 in the Morning, I found him curled up asleep on the sidewalk at the front door of the building!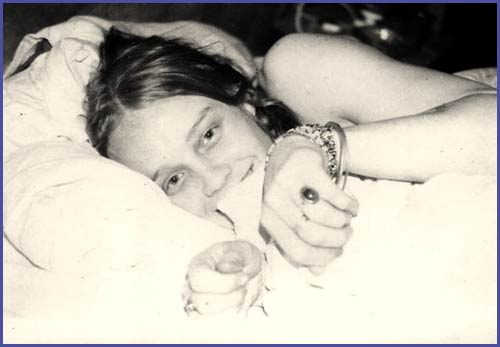 Hotel room in Bremen. On tour 1973.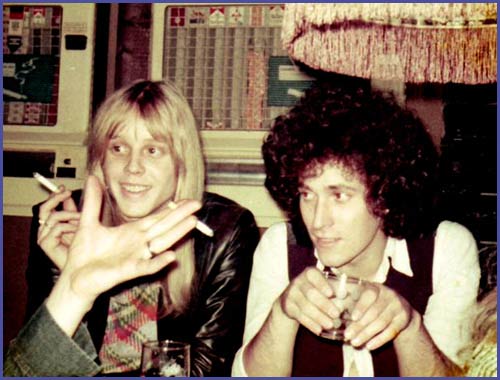 Hanging out with "Canadian" Les at a club in Kreuzberg called the Pampischeck. In the mid 70's it was one of the top clubs in Berlin, and a very cool place to play.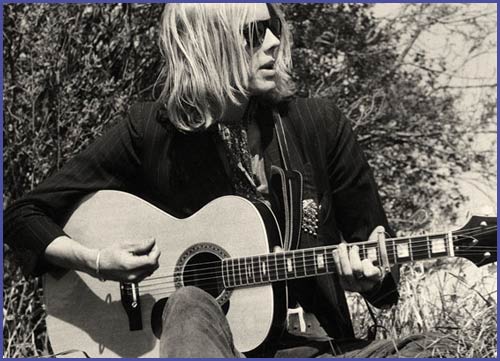 Munich 1971.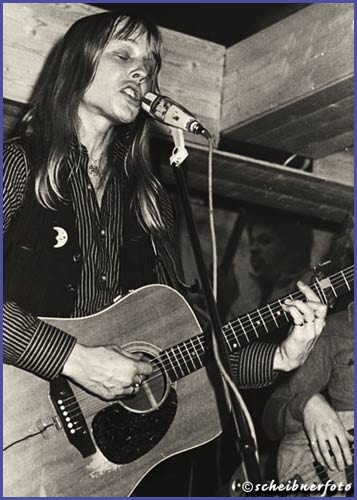 February 1978. On stage at the world famous Quasimodo in downtown West Berlin.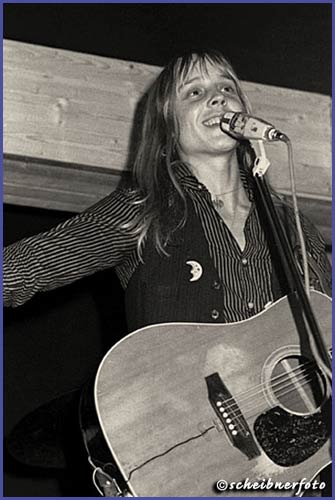 Same gig.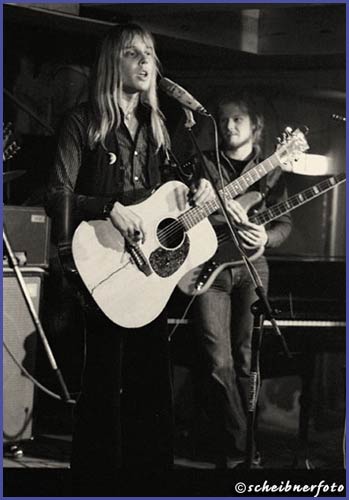 Same gig again, with H.D. Lorenz on bass guitar.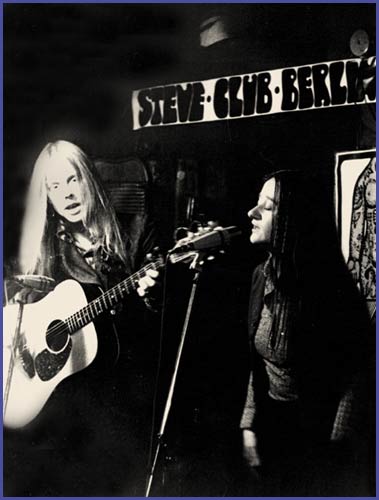 The duo "Tattoo". Together with the English singer Chris Parsons. Steve Club 1973.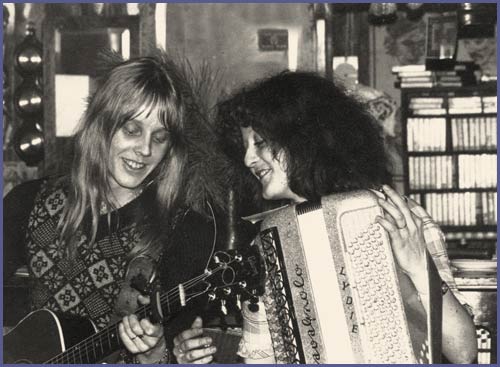 Performing together with Lydie Auvray at Bob's Stage in West Germany 1977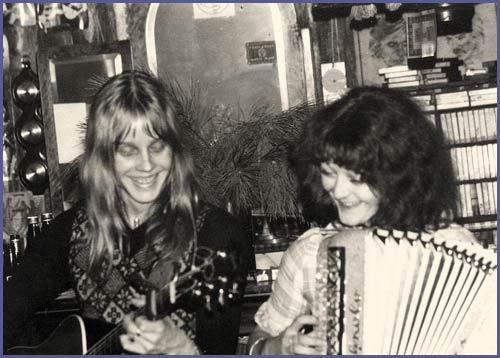 The classic poster of the Go In. One of the most famous and coolest clubs in Berlin's musical history.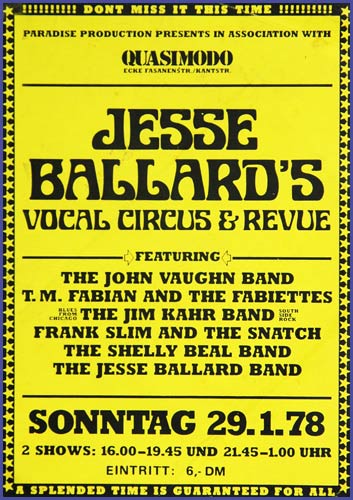 The people got their money's worth at the show! All that music, played at the Quasimodo, for only 6 Deutschmarks. What would it cost today in Euros?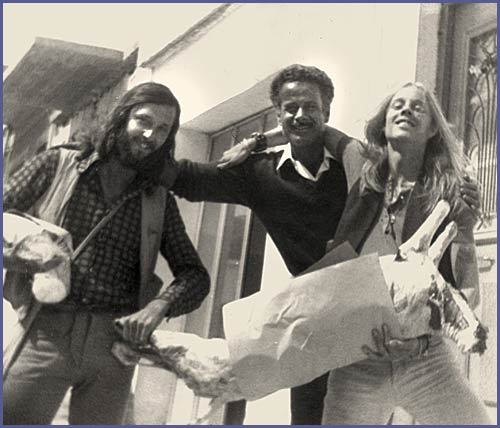 Paleochora, Crete. Easter Sunday 1975. Philip, Jorgo and I with the lamb we grilled for a big Easter party. All the hippies showed up with food and wine. A wonderful party!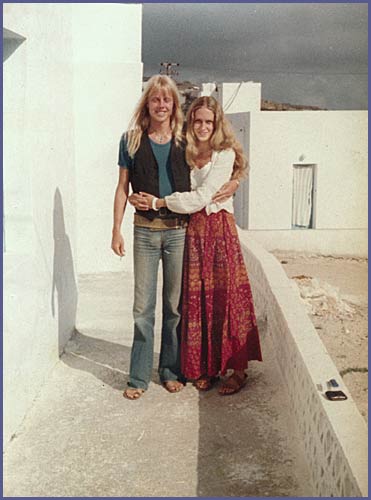 1978 With Petra on the island of Santorini, Greece.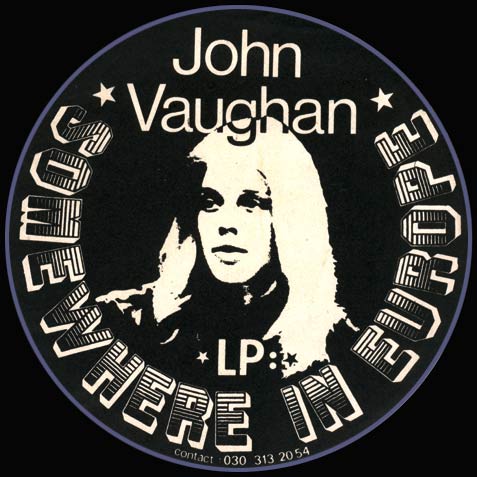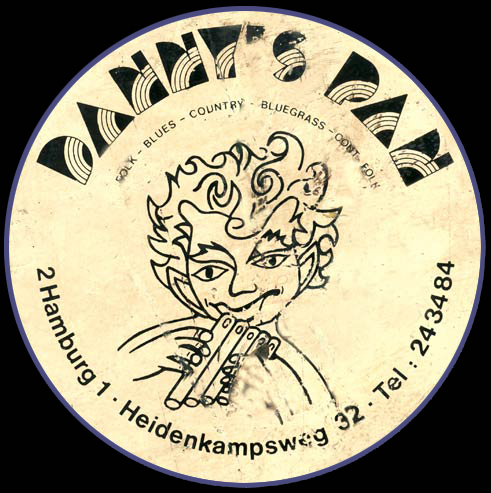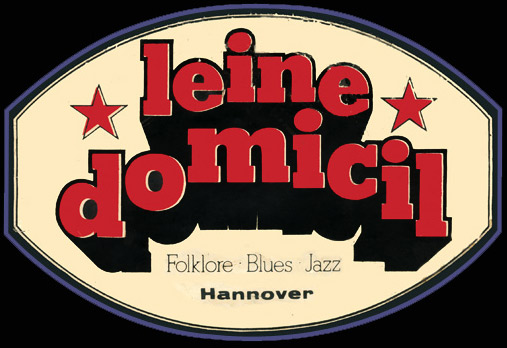 < back