State Secrets
John performs solo and he also plays with his band JOHN VAUGHAN & STATE SECRETS. The group is made up of two great players who do a fine job of adding some really cool backing to John's songs. The band members are Joe Kucera from the Czech Republic on saxophones & flute, and Tommy Goldschmidt from Bolivia on percussion.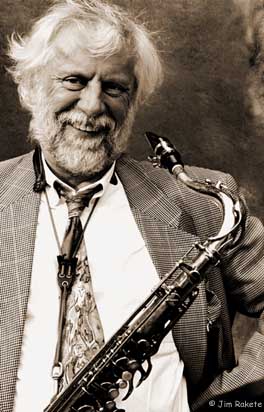 Joe Kucera - Saxophones, Flute
Prag native Joe Kucera has been an important member of the Berlin music community since 1969. Joe plays saxophone and flute in all styles, from Dixieland to Rock. Also a founding member of the "Paradise Island Band" and the group "Triangel", Joe has played with most of the other Hagelberger artists over the years. In addition, Joe is also a jazz composer. Check out his original music, which is showcased by his former group "Balance" and various other/new activities.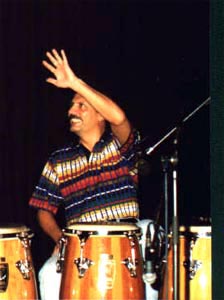 Tommy Goldschmidt - Percussion, Vocals
Tommy Goldschmidt was born in Bolivia. His father left Nazi Germany in the late 1930's, just in time as it turned out, and went to Bolivia, met a beautiful woman, and had a large happy family. Tommy was the first born. At age thirteen, Tommy was diagnosed with a rare heart condition which required an operation that could only be done in Germany. His father had returned to Germany and so Tommy joined him in Berlin, arriving in the winter wearing 9 overcoats because his mother was so terrified of the cold. The operation was successful. Tommy made a full recovery and stayed in Berlin. Tommy was always banging on something, always making rhythms. Back in Bolivia many of his family members were musicians, he grew up with South American rhythms. So, it was no surprise when he took up the drums and played in school groups. From school groups to professional groups did not take long. By the late sixties, Tommy was playing with Karthago, one of Germany's most successful rock bands. After 5 albums and many years with Karthago, he joined "Kraan" for two albums before finally joining the "Paradise Island Band."